Overview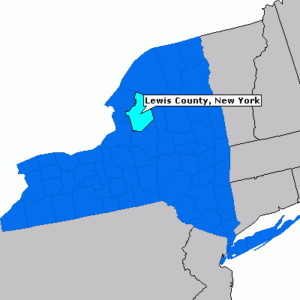 The Burton Blatt Institute at Syracuse University (BBI) was chosen by Lewis County, New York, through the competitive bid process, to assist the county in meeting their New York State Department of Homeland Security and Emergency Services, Statewide Interoperable Communications Grant requirements. The grant is focused on governance and training for Lewis County's new multijurisdictional Land Mobile Radio system for public safety.
BBI personnel will assist the Sheriff's Office and Lewis County Emergency Management Services with the study, update and development of governance structure and documentation, standard operating procedures, and emergency plans to ensure they are in accordance with state and federal principles of interoperability and community inclusion, and also are coordinated with the Central New York Interoperable Communications Consortium (CNYICC). BBI's efforts will be focused on the use and management of the emergency communications systems, the development and update of emergency plans, and the update of the communications assets inventory.
BBI will work with Lewis County to provide training and exercises, and formalize their emergency communications procedures to ensure compliance with SAFECOM, the National Emergency Communication Plan, the NYS Statewide Interoperable Communications Plan, and local CNYICC guidelines. In collaboration with Lewis County, BBI will work to promote efficient interregional communications interoperability and cooperation, verify capabilities, and identify gaps through NIMS & HSEEP compliant training and exercises. BBI will assist in planning, conducting and assessing tabletop exercises, live hands-on exercises, and field exercises to validate capabilities.
BBI Project Director, Joseph Treglia, will serve as Co-Investigator and Director of Operations & Business Manager, Diana Foote, will serve as Principal Investigator on the project. They have extensive experience in governance, communications, and training, and have similar collaborative projects with Madison, Oswego and Onondaga Counties across New York State.
BBI is a leading institution in pioneering interdisciplinary research, policy development, and promoting new evidence and understanding of effective strategies to advance the social, civic, and economic participation of individuals with disabilities in inclusive communities. BBI staff have expertise on assessment, curriculum, and training development and delivery.
BBI's focus on inclusion for persons with disabilities in consideration of public safety communications systems is a growing and important area for systematic attention. In New York State, there is a need for emergency response agencies to communicate effectively with individuals with disabilities across the life course, and with older adults. The Lewis County project will lead to more inclusive and effective policies and best practice models for replication in other counties, in New York and others states across the USA.