Overview
The MTAP or Music Technology Access Project is a collaborative project with its key purpose to investigate and design adaptive recording technology and to educate faculty, professionals, and others who teach or professionally use recording equipment about adaptations. It will enable individuals who have visual impairments or physical disabilities which preclude use of existing recording studios and sound recording technologies. The project will create education and access through the use of this adaptive technology.
Follow the Music Technology Access Project on Facebook
The project's intent is to provide existing music production technology with the capacity to become accessible to persons with disabilities who currently have limited access or educational opportunities to learn these technologies. The focus of the project will be to take two of the industry's audio production system's software and create appropriate adaptations for use among the community of people with disabilities. The project will use Avid Pro Tools and Apple Logic Pro, which currently provide the industry with a complex set of digital audio applications to assist in the recording, editing, and mastering of digital sound files.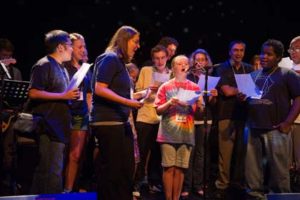 The MTAP Project will focus on conducting active research, applying scientific investigation, and developing computer programming technology in an attempt to readapt these production systems with the necessary functions to be used by persons who are have visual and or physical disabilities, investigate use by people with other disabilities, and increase accessibility to both education and equitable employment in the sound recording industry and its related fields in film, television, broadcasting, forensic science, computer programming, and general education. Additionally it will provide templates and methods for education to be used by faculty who teach these subjects, and to faculty who focus on education for people with disabilities.
Partners