Overview
Burton Blatt Institute enters historic partnership with Israel to promote disability rights
BBI and the State of Israel's Ministry of Social Affairs and Services in 2007 signed a historic agreement to work together to expand the scope and reach of disability rights in Israel and the United States. This partnership pairs BBI's policy, research and outreach expertise, and institutional resources with the Ministry of Social Affairs and Services' programs and networks on policy, research and advocacy on the status and rights of Israelis with disabilities.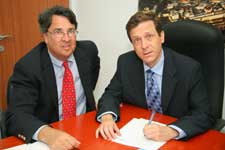 "The BBI-Israel partnership is an important effort to further disability rights in Israel and around the globe. Together, we hope to advance the civic, economic and social participation of Israelis and Americans with disabilities," says Peter Blanck, SU University Professor and BBI chairman.
"Such an agreement will pave the way for creative policy and broadening of services for people with severe mental and physical disabilities, based on tangible research in the subject," says Isaac Herzog, Israel's minister of social affairs and services.
The three initial priorities of the BBI-Israel partnership include employment, emergency preparation and access issues for persons with disabilities. The initial priorities reflect Syracuse University's Scholarship in Action vision by engaging with the world to address critical social challenges.
"The BBI-Israel partnership connects SU to the world and is a true embodiment of the University's vision of Scholarship in Action," says SU Chancellor and President Nancy Cantor. "Through this collaboration, BBI and Israel will help advance persons with disabilities and provide opportunities to enhance their participation in society. We are thrilled to be part of this historic agreement."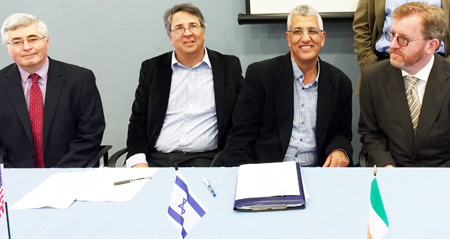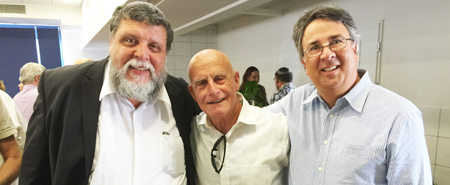 News
Research and Publications
Media and the Israeli disability rights legislation: progress or mixed and contradictory images?
Resources and Links
Contact
Peter Blanck, Ph.D., J.D.
Chairman, Burton Blatt Institute
E-mail: pblanck@syr.edu
Phone: (315) 443-9703 (voice)