Overview
The Fitness Inclusion Network (Fit IN) is a cross-institutional collaboration in Central New York and beyond committed to expanding access and furthering conversations on inclusion in outdoor recreation, team sports, mindful movement, and personal fitness for people of all ability levels. Formerly the project coordinator of Fit IN, Peyton Sefick has recently joined the Golisano Center for Special Needs full time to continue as Community Inclusion and Mobility Specialist. Peyton and the Fit IN team can be found at a multitude of different events happening in and around Syracuse. To keep track of Fit IN's escapades and see some great resources, check out their website [bbi.syr.edu/projects/fit-in-network/]. You can also follow their story on Facebook [www.facebook.com/FitInNet/] and Instagram [www.instagram.com/fitinnet] for quick updates.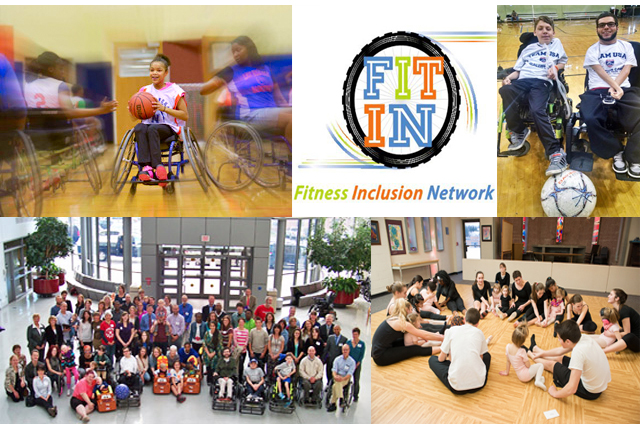 OUR MISSION
To develop innovative ways to promote and support inclusive fitness for children, adolescents and adults with disabilities in Central New York.
OUR ACTIVITIES
Calendar/Information Hub
We maintain a list of local adapted physical activity and inclusive sports opportunities and post upcoming sports events on our calendar.  We also provide updates about local sports events via listserve, Twitter and Facebook. Our information hub is maintained by Peyton Sefick. Please, contact Peyton if you would like to post an event or spread the word about an inclusive fitness resource.
Publications
Our team has published a wide variety of educational materials, manuals, and DVDs. These are all open-source materials that can be downloaded from our website. In 2012, with support from the Green Family Foundation and the Madeline Cote Fund, we launched the first in a planned series of guidebooks for high school students. These guidebooks are intended to help high school students to be change agents in the inclusive fitness movement.
Annual Fit-In Conference
We have received generous ongoing support from the Golisano Childrens Hospital/Upstate Foundation to host a regional conference on inclusive fitness. Each year the interdisciplinary Fit-In conference will bring in national leaders in the field of adapted sports to foster innovation and to boost inclusive fitness in our community. The Fit-In conference is videotaped with closed captioning and archived on our website in order to reach a wide audience.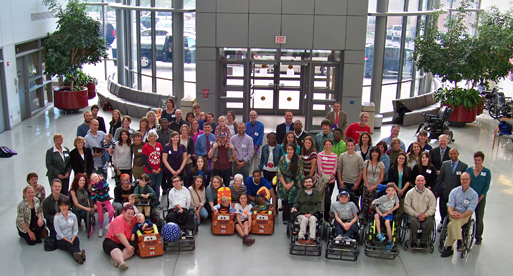 OUR TEAM