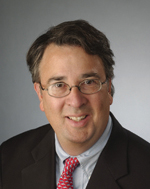 Peter Blanck, BBI Chairman & University Professor at Syracuse University, will participate in the DEI Roundtable sponsored by New York City Mayor's Office of People with Disabilities and Muscular Dystrophy Association, on October 5, 2021. The distinguished group of DEI authorities and advocates, educational leaders, and media executives, in engage a roundtable discussion. The group is to explore how our industries can promote an inclusive workplace by taking a leadership role in amplifying and creating meaningful employment opportunities for individuals living with disabilities. The purpose is providing an open forum to discuss disability employment topics, share experiences, ideas, and challenges. The goal is to think global and act local by partnering with like-minded professionals within the New York Metro area uniting in our efforts as part of a DEI Coalition.
Dr. Blanck will speak about, among other topics, his recent research, along with Fitore Hyseni, Fatma Altunkol Wise, and others, involving a seminal national study on reported discrimination and bias in the legal profession facing lawyers with disabilities and lawyers who identify as LGBTQ+. See Spring 2021 issue of the American Journal of Law & Medicine (AJLM), Diversity and Inclusion in the Legal Profession: Discrimination and Bias Reported by Lawyers with Disabilities and Lawyers Who Identify as LGBTQ+ Full journal: https://www.cambridge.org/core/journals/american-journal-of-law-and-medicine/latest-issue.
The study reports on 3,590 lawyers located across all states in the United States and working in most types and sizes of legal venues. The data were collected between 2018 and 2019, before the 2020 pandemic. Lawyers with disabilities, and those who identify as lesbian, gay, bisexual, and queer show a higher likelihood of reporting discrimination in their workplaces. Minority identities, as identified by disability, sexual orientation, gender, race and ethnicity, and age, are associated with reports of discrimination and bias in the legal workplace. Blanck notes that "the harmful impact of discrimination and bias is evidenced in accessing workplace accommodations and appropriate work-life supports, and the situation has been exacerbated by the COVID-19 pandemic." For further information go to https://www.bu.edu/ajlm/, and for Blanck and colleagues' articles and writings in this series go to https://bbi.syr.edu/bio/peter-blanck/.
About BBI
The Burton Blatt Institute ("BBI") at Syracuse University reaches around the globe in its efforts to advance the civic, economic, and social participation of people with disabilities. Through program development, research, and public policy guidance, BBI advances the full inclusion of people with disabilities. BBI builds on the legacy of Burton Blatt, a pioneering disability rights scholar. BBI has offices in Syracuse, NY; Washington, DC; Atlanta, GA; New York City, NY; and Lexington, KY. bbi.syr.edu