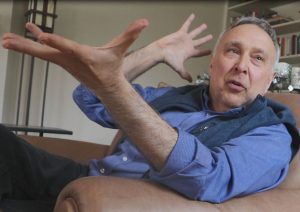 "We are an office of collaboration and imagination, fostering relationships across academic disciplines to engage with disability in many contexts."

–Stephen Kuusisto
The Office of Interdisciplinary Programs and Outreach (OIPO) in the Burton Blatt Institute seeks to engage disability across colleges and academic disciplines both at Syracuse University and around the world. As disability scholars Brenda Brueggemann and Rosemarie Garland-Thomson write: "disability is everywhere once you learn to look for it." The aim of this office within the Burton Blatt Institute is to promote opportunities for cooperative teaching, research, and social advocacy by recognizing the far-reaching nature of disability in a global age.
From the study of autonomous systems and artificial intelligence to zoology a comprehensive and fresh understanding of embodiment and physical difference reveals imaginative ways to engage with knowledge production. Eco-criticism and disability highlights the importance of sustainability and livability within social networks. Peace studies and disability underscores the critical importance of health care and conflict resolution. Entrepreneurship and disability connects to universal design and socially inclusive startups. The fine arts and disability are an emerging force in international relations and cultural diplomacy. Disability and the medical humanities promotes new pedagogies surrounding patient care in medical field. Inclusive education teaches how to incorporate disabled students in every classroom. Media studies and disability understands disability not as an outlier category of human experience but as a central part of the human story. Aging and disability, veterans with disabilities, sexual orientation and disability, gender and disability, race and disability, parenting with disabilities—all these subjects are being transformed by contemporary disability focused research and activism.
The Office of Interdisciplinary Programs and Outreach at BBI aims to:
Create and promote opportunities for faculty and students interested in disability to meet and engage together.
Develop interdisciplinary approaches to disability within a disability studies or "disability first" model of teaching and research.
Engage with programs both inside and outside the university to encourage collaborations across disciplines and specialties.
Seek grants and private funding to support disability centered teaching and research in the 21st century.
Engage with disability history and develop accessible disability studies archives
Advocate for a full and inclusive disability access at Syracuse University, the first school in the nation to have a disability studies program.
As Stephen Kuusisto, University Professor and founding director of the Office of Interdisciplinary Programs and Outreach wrote in the Disability Studies Quarterly:
"Perhaps no word carries more weight in the field of disability studies than the verb "to claim" for "claiming disability" is to demand intellectual accountability from a set of ideas. In her groundbreaking book Claiming Disability Simi Linton presents a contemporary version of the Elgin marbles, a bas relief for our times:

We have come out not with brown woolen lap robes over our withered legs or dark glasses over our pale eyes but in shorts and sandals, in overalls and business suits, dressed for play and work – straightforward, unmasked, and unapologetic. We are, as Crosby, Stills, and Nash told their Woodstock audience, letting our "freak flag fly." And we are not only the high-toned wheelchair athletes seen in recent television ads but the gangly, pudgy, lumpy, and bumpy of us, declaring that shame will no longer structure our wardrobe or our discourse. We are everywhere these days, wheeling and loping down the street, tapping our canes, sucking on our breathing tubes, following our guide dogs, puffing and sipping on the mouth sticks that propel our motorized chairs. We may drool, hear voices, speak in staccato syllables, wear catheters to collect our urine, or live with a compromised immune system. We are all bound together, not by this list of our collective symptoms but by the social and political circumstances that have forged us as a group. We have found one another and found a voice to express not despair at our fate but outrage at our social positioning. Our symptoms, though sometimes painful, scary, unpleasant, or difficult to manage, are nevertheless part of the dailiness of life. They exist and have existed in all communities throughout time. What we rail against are the strategies used to deprive us of rights, opportunity, and the pursuit of pleasure. (3-4)

Linton's description of people with disabilities inscribes the insistence of disability studies scholars to reclaim public space, and by so doing, to re-shape the dailiness of life."
The dailiness of life does not merely include disability, it necessarily embraces it. The history of the Americans with Disabilities Act has a long back story, driven by veterans wounded in war, pushed by political activism—wheelchair users crawling up the Capitols steps; grassroots politics of the best kind; and perhaps most remarkable of all its demonstration that intellectual and dogmatic barriers can come down just as architectural ones can.
OIPO Faculty and Staff: