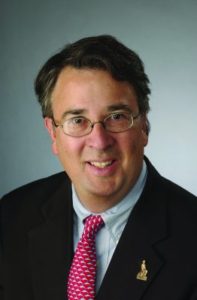 The Americans with Disabilities Act ("ADA") of 1990 was ambitious federal legislation designed to promote employment inclusion, along with increased civic and social opportunity in other areas of daily life, by reducing attitudinal and structural barriers for people with disabilities. At the heart of this drive for inclusion was the ADA's workplace accommodation principle. Today, the accommodation principle means using remote work options, as well as flexible hours and individualized reasonable adjustments to tasks and technologies, to enable full and equal economic participation across the spectrum of disabilities.
To commemorate the 30th anniversary of the ADA, JOOR is proud to present a special section of articles guest edited by Dr. Peter Blanck, University Professor at Syracuse University and Chairman of the Burton Blatt Institute (http://bbi.syr.edu). On September 1, 2020, Dr. Blanck became Principal Investigator of the new Rehabilitation Research and Training Center on Disability Inclusive Employment Policy, funded by the National Institute on Disability, Independent Living, and Rehabilitation Research (NIDILRR). NIDILRR is a Center within the Administration for Community Living (ACL), Department of Health and Human Services (HHS).
The special JOOR series provides historical and contemporary perspectives on emergent issues involving people with disabilities who have the capacity and interest to work. Unfortunately, many are still unable to participate in the economic mainstream even with the availability of workplace accommodations such as remote work and individualized adjustments.
The articles highlight emerging research, policy, and law on the future of employment and the accommodation principle for people with disabilities – envisioning a potential future of full disability-inclusive employment.
General link for the JOOR journal [www.springer.com/journal/10926]
Article links:
About BBI
The Burton Blatt Institute (BBI) at Syracuse University reaches around the globe in its efforts to advance the civic, economic and social participation of people with disabilities. Through program development, research and public policy guidance, BBI advances the full inclusion of people with disabilities. BBI builds on the legacy of Burton Blatt, a pioneering disability rights scholar. BBI has offices in Syracuse; Washington, D.C.; Atlanta; New York City; and Lexington, Kentucky. Learn more at bbi.syr.edu.