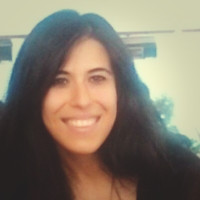 Dr. Fatma Altunkol Wise is a recent immigrant to the US. She is originally from Adana, Turkey, where she received her Ph.D. in Psychological Counseling and Guidance from Cukurova University.
She began her career as a guidance counselor in public schools in southeastern Turkey working with highly marginalized populations. She then worked as a lecturer and Research Associate at Gaziantep University, delivering courses on subjects such as Personality Theories, Developmental Psychology, Social Psychology, Measurement and Evaluation in Education and supervised undergraduate and graduate students.
Her fields of research include topics such as cognitive flexibility, stress management, problem-solving skills and coping strategies. At BBI, Dr. Altunkol-Wise's work examines the experiences of people with disabilities, the LGBTQ+ community, and minorities in the law profession. She also works on projects aimed at promoting more autonomous lifestyles for people with developmental and intellectual disabilities.
About the Burton Blatt Institute
The Burton Blatt Institute ("BBI") at Syracuse University reaches around the globe in its efforts to advance the civic, economic, and social participation of people with disabilities. Through program development, research, and public policy guidance, BBI advances the full inclusion of people with disabilities. BBI builds on the legacy of Burton Blatt, a pioneering disability rights scholar. BBI has offices in Syracuse, NY; Washington, DC; Atlanta, GA; New York City, NY; and Lexington, KY. For more information about BBI, visit: https://bbi.syr.edu