January 18, 2019
Common and Diverse Ground: Raising Consciousnesses by Acknowledging the "Hidden" Things that Divide Us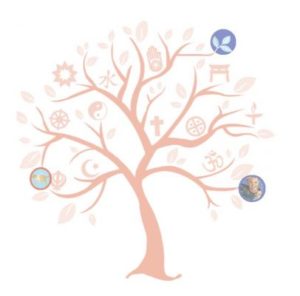 Interfaith Dialogue Dinner series 
Spring 2019
Each two-hour gathering will include a shared meal, facilitated dialogue, and two mindful meditations (at beginning and end). Sessions will be co-facilitated by chaplains, faculty, staff, and students.
6:00 to 8:00 PM
Dinner starts at 5:30 PM
Noble Room, Hendricks Chapel
Jan. 22:  Can Anyone be Born a Crime?
Feb. 28:  On Disability, Forgiveness, Animals, and Faith
Mar. 28:  Interfaith Responses to Sexual and Relationship Violence
This ongoing series is co-sponsored by Hendricks Chapel, the Office of Interdisciplinary Programs and Outreach in the Burton Blatt Institute (BBI), and the Disability Cultural Center (DCC). American Sign Language (ASL) interpretation and inclusive food will be provided. Requests for accommodations (a week in advance), food queries, and other questions can be sent to: chapel@syr.edu.
An accessible, full-color poster can be downloaded here. The written content of the poster is above, in text format. The poster features an image of a stylized orange tree, the "fruits" of which are symbols representing a multiplicity of faith traditions, with highlighted "fruits" referring to the three themes of the Spring 2019 series (an illustration of Trevor Noah, from the book cover of Born a Crime, by Trevor Noah; an illustration of the service dog from the book cover of Have Dog, Will Travel, by Stephen Kuusisto; and a plant, representing healing and wellness). The faith-based images are accompanied by alt-text with a hyperlink explaining each image. The thematic images are accompanied by alt-text for each image.